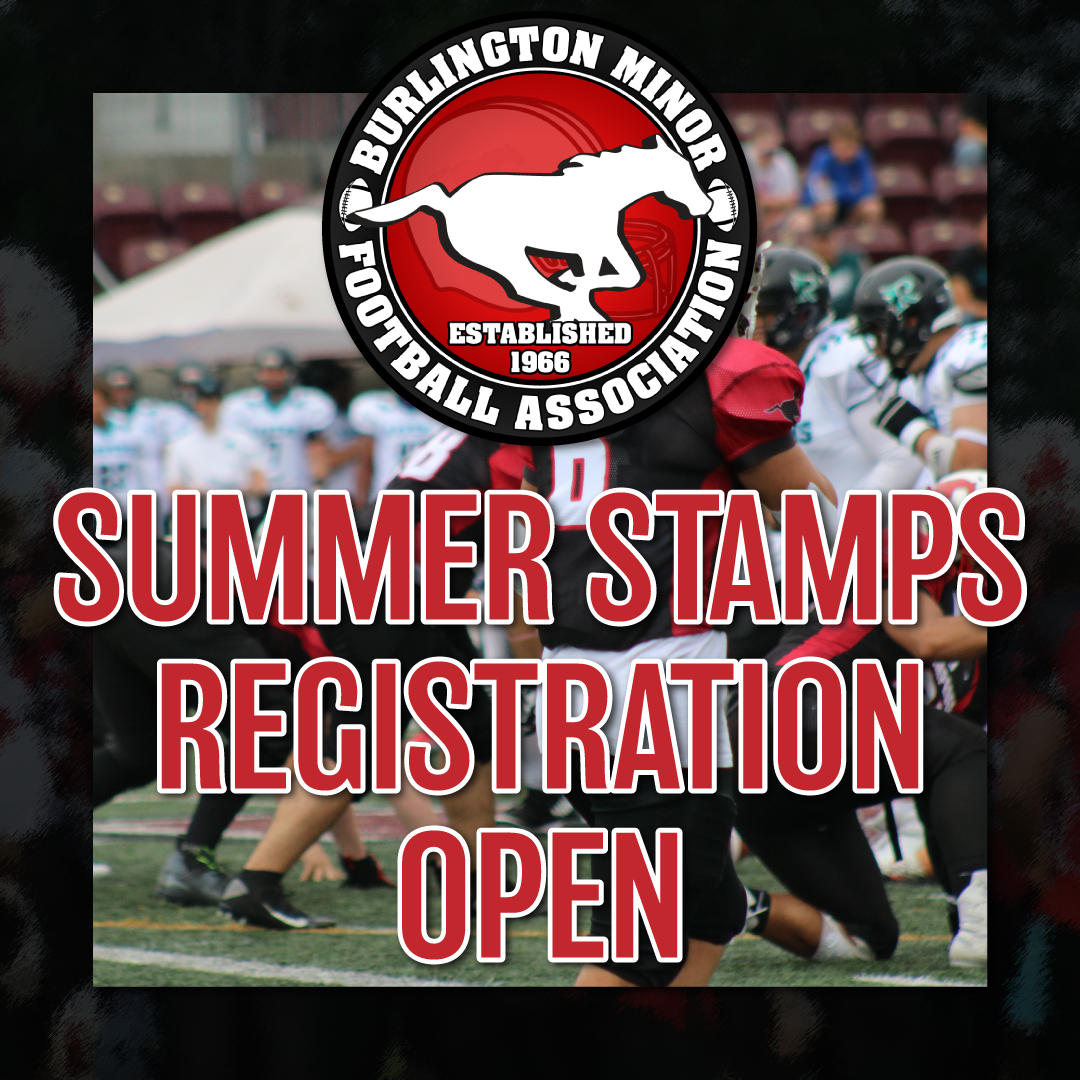 EPC Concussion Clinic
NEW! April 10th and 12th at 6:30 PM at the Redwoods Restaurant upstairs in The Wave Twin Rinks sports center located at 1179 Northside Rd in Burlington EPC is running a concussion clinic (approx. 45 minutes) Free to all – Please RSVP to info@progressivesportsmedicine.ca to reserve your seat at these presentations.
Registration Now Open
The Stampeders registration for the upcoming season of the OSFL is now open, and we're excited to announce that we will also field a team that will complete in the u10 Atom division this summer in addition to the other four divisions. 
Age Groups
u18 Varsity – 2006, 2005, 2004*
u16 Junior Varsity – 2007, 2008
u14 Bantam – 2009, 2010
u12 Peewee – 2011, 2012
u10 Atom – 2013, 2014
Registration Fee
The registration fee for tryouts is $200 this year, which includes the training camp in April, as well as several indoor dome sessions over the months of February and March.  All equipment is provided with the exception of a girdle.  Players who wish to use their own equipment will need to have it inspected by the BMFA Equipment Manager, John Metcalfe prior to participating in contact.
For more information on the Summer Program contact Summer Director Dan Condon at summerstamps@burlingtonfootball.ca
Or one of the head coaches:
u18 (Varsity) – Andrew Miller
u16 (Junior Varsity) – Peter Wilson
u14 (Bantam) – David Agro
u12 (Peewee) – Erik dela Cruz
u10 (Atom) – TBA
Coaches Wanted
We are always looking for individuals who are willing to give their time to coach and there are always opportunities to join a coaching staff. In particular, we are looking for a u10 head coach and assistant coaches for the u10 team and for teams at all levels. Anyone interested in giving their time can fill out the application form by clicking here.